Eagle is a uniquely beautiful, friendly and family-oriented community nestled in the Boise foothills. Our lovely country setting, of some 34,000 citizens, offers a rich assortment of amenities for residents, businesses and visitors making it the place you'll want to live, work and play.
Our surprisingly mild climate encourages outdoor activities year-round. You can enjoy: fly fishing in the spectacular Boise River, strolling or biking along the Boise River Greenbelt on over 12 miles of trails, golfing on one of four beautiful courses, whitewater kayaking on the Payette River, mountain biking on our world-class bike park jointly operated with Ada County with more than 85 acres of trails and a BMX track, and water skiing on any of our great reservoirs and parks. If that's not enough, great snow skiing and snowboarding are just an hour away!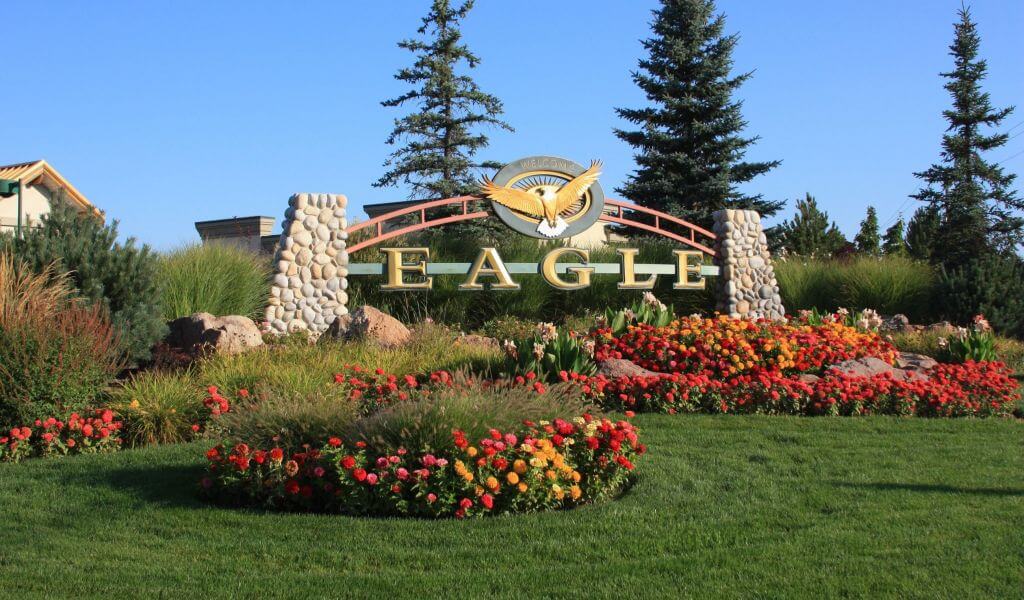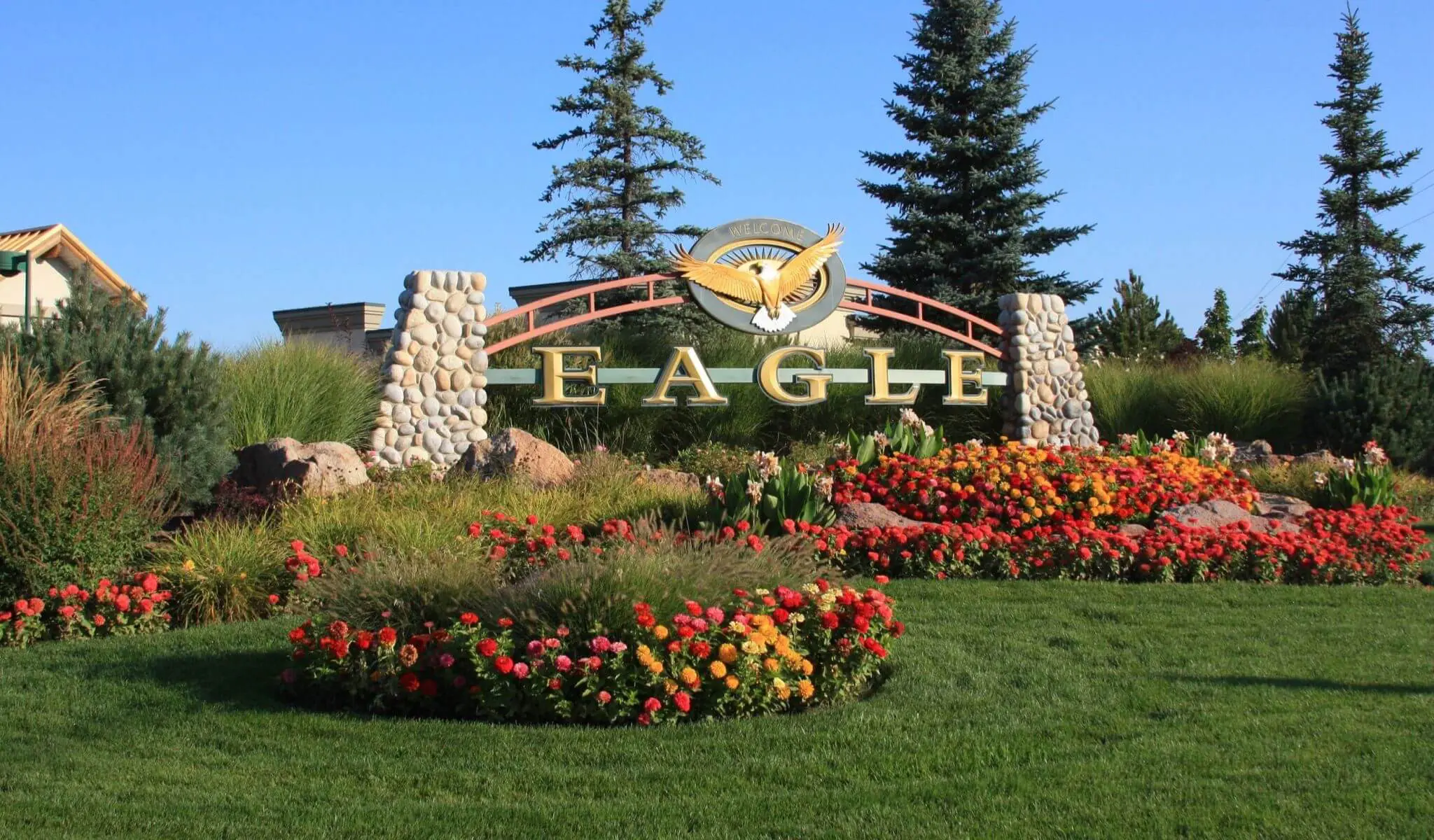 We offer career opportunities, low cost of living, beautiful well-designed neighborhoods, excellent schools, abundant recreational choices, attractive retail and commercial developments, and a community where people feel safe, respected and comfortable in being themselves.  We truly believe that recognizing the creativity and innovation that comes from bringing different cultural perspectives together, cultivating the uniqueness, and utilizing their skills, contributes to a healthy, welcoming and inclusive community where its citizens share a sense of belonging with each other. 
Encompassing both the Eagle Foothills and the Boise River Greenbelt, along with being located in the larger metro area, Eagle has it all: a relaxing yet invigorating mix of rural and urban sophistication, a rich history, a wide variety of cultural institutions and activities, and an affordable cost of living. Wherever your adventure leads you, you will find a plethora of outdoor recreational opportunities in Eagle, from fishing to hiking, to horseback riding in the foothills. Eagle has something for everyone.
There are several championship golf courses, public parks, pathways and trails. The Eagle Sports Complex provides: Basketball Hoops, Bike Trails, BMX Course, Cross Country Tracks, Fire Wise Garden, Picnic Areas, Roller Skating, Skateboard Park, Snow Activities.
The City of Eagle has many events throughout the year and our downtown provides a walkable pedestrian environment for shopping, dining and entertaining. Along with the outdoor recreational offerings, Eagle has access to the arts and music community, craft beer, award-winning wine and a whole Valley full of festivals and cultural celebrations.
Business Community
Our business community is home to many entrepreneurs who benefit from the growing and vibrant atmosphere of boutiques, eateries, and coffeehouses in the ambiance of original "old town" stone buildings and extending outward in all directions of Eagle.
Medical Community
Our medical community is the envy of cities in large metropolitan areas. St. Luke's and St. Alphonsus hospitals attract world-class doctors and practitioners.
Cultural Community
Our cultural community boasts exceptional quality theater at the Morrison Center as well as the Shakespeare Festival.
Education
Eagle is within the West Ada School District and is home to one high school (Eagle High School, opened 1995), one alternative high school (Eagle Academy), one fine arts school (Idaho Fine Arts Academy, 6th-12th grade), one middle school (Eagle Middle School), and three elementary schools (Eagle Elementary School of the Arts, Eagle Hills Elementary School, and Seven Oaks Elementary School). Seven Oaks provides a year-around option for students in grades K-5. There is one Kindergarten through 8th grade math and science magnet (Galileo Math & Science Magnet). There are also two charter schools (North Star Charter School, Rolling Hills Charter School), and one Seventh-Day Christian school.
Mission Statement:
To enhance Eagle's history and aesthetically enhance its sense of place by responsibly promoting the arts for the benefit of the greater of Eagle community.
Initiatives:
The Eagle Arts Commission serves in an advisory capacity and is established to advise the City Council on ways in which city government might best serve the public with regard to matters involving the arts. Its responsibilities include:
Formulate a long-range plan for the development of a thriving cultural climate in the City of Eagle
Initiate, sponsor, conduct or support public programs in the arts
Review and advise on the aesthetic aspects of all works of art or designs or public monuments under consideration to be accepted or commissioned by the City
Recommend to the City Council the allocation of public monies to artistic and cultural organization, individual artists and community programs
Seek out and encourage contributions and grants to the arts from private and public sources
County: Ada County
Time Zone: Mountain
Region: Treasure Valley, Southwest Idaho
Zip code: 83616
Elevation: 2,842 square feet
Area code: 208
Area: 9.3 square miles
Eagle is an upscale community with beautiful, well designed neighborhoods, mid to high-end homes, quality schools and attractive, high-end retail and commercial developments. Eagle's average home price $350-$500k.
Eagle is an upscale suburb of Boise, Idaho. The setting is beautiful with foothills to the North, the Boise River spanning the full length of town and a tree lined greenbelt offering walking paths, breathtaking views and peaceful picnic areas.
Eagle resides on Boise's west border and is just eight miles to Boise's desirable downtown core. Getting to Boise is an easy ten to fifteen minute drive along the base of the foothills.
Eagle has four true seasons and is beautiful all year long. The colors in the spring and fall are absolutely breathtaking and green trees, lush landscapes and flowers accent the summer. Winter welcomes periodic snowfall that brings storybook beauty to Eagle.
Snowfall is mild with the average storm leaving enough snow to build a snowman and have a snowball fight, but not so much snow that it lingers for days on end. Snow from a typical storm will usually melt away within a day or so. Total annual average snowfall is 10 inches and total annual average rainfall is 13.5 inches. Eagle has an average of 214 sunny days per year.
July is the warmest month of the year with average high daytime temperatures of 91° F and average evening lows of 71° F. January is the coldest month of the year with average high daytime temperatures of 37° F and average evening lows of 21° F.
Eagle residents enjoy several local sports teams. Boise State Bronco football is certainly a local favorite, but basketball, baseball and hockey are also followed by many. NHL minor league Idaho Steelheads hockey, NBA development league Idaho Stampede basketball and MLB minor league Boise Hawks baseball all play within fifteen minutes of Eagle.
From fishing in the Boise river to hiking in the foothills, Eagle offers an abundance of outdoor activities. There are several championship quality golf courses, plentiful parks, BMX dirt tracks, the Eagle Velodrome bike park and Bogus Basin ski resort is a short 40 minute drive up the hill.
Eagle is filled with high end boutique shopping. Then Boise Town Square shopping mall is not far, and The Village is even closer.
Upscale restaurants are plentiful in Eagle.
For the movie buffs Eagle Luxe Reel Theatre is conveniently located.