Ribbon Cutting Ceremonies are the perfect way to celebrate a:
The Eagle Chamber is happy to help you coordinate your Ribbon Cutting Ceremony. Please keep the following in mind:
Time: We're often asked the best time to schedule event: Our reply is
Monday through Friday 10 am to 4 pm. This ensures that someone at the Chamber, as well as City officials can attend. We don't see a solid turnout for night time or weekend events due to other professional/personal commitments. However, we will accommodate your schedule.
Cost: Ribbon cuttings are no cost to New Businesses, whether a chamber member or not. Of course, we want you to become part of the Eagle Chamber family, we feel this is a way for us to show your business how much we value you and how we can advance community awareness of your brand.
Coordinating with the City: The Chamber will alert City Officials. You may also make special requests to desired attendance and we will do our best to initiate attendance from gov't officials, Eagle Police Dept, Eagle Fire Dept, etc.
Supplies: The Chamber will bring large ceremonial scissors and a ribbon for you to cut.
Marketing & Promotion: The Chamber will promote your Ribbon Cutting event before and after by sending invites, posting flyers and providing video coverage of event on social media platforms.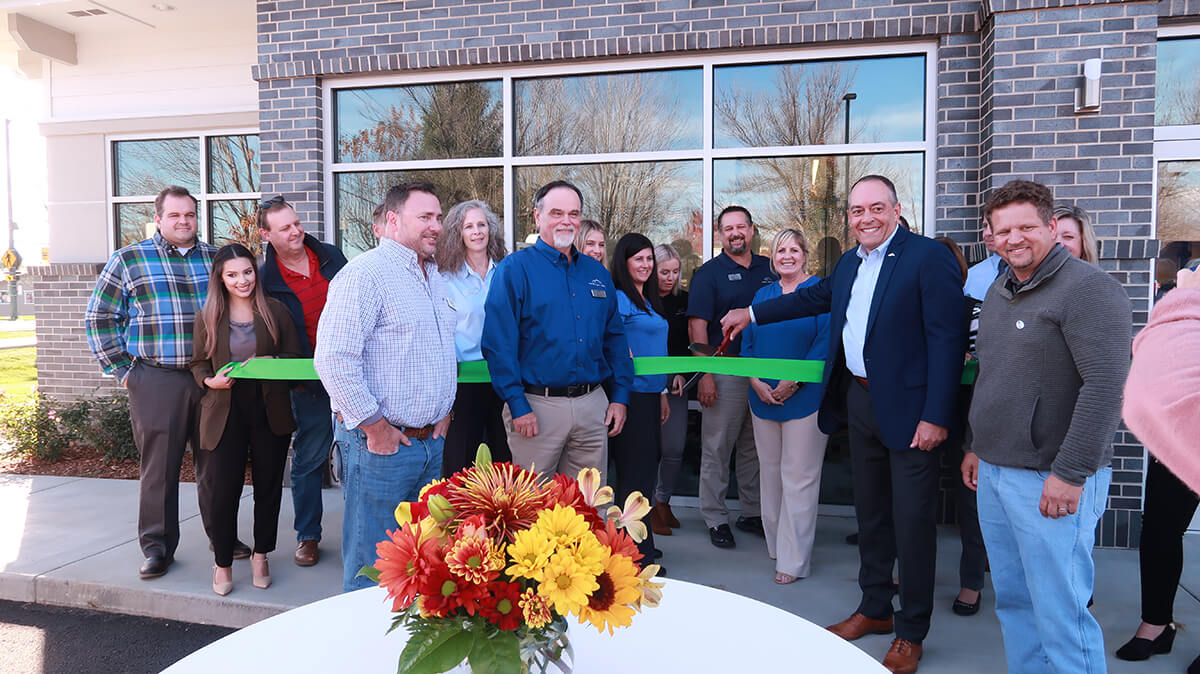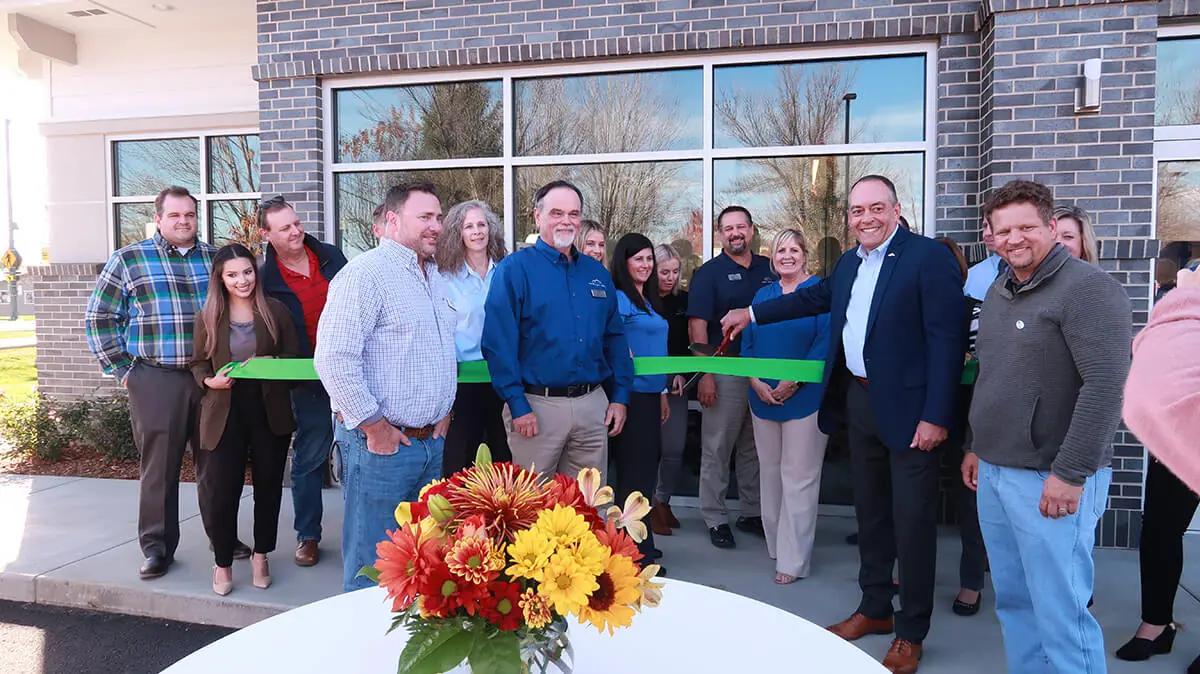 Preparing for your Ribbon Cutting:
Think about who you would like to attend. You can keep it small or make it a big event.  This includes inviting the local media (a great way to do this is by writing and issuing a press release).
The best spot to cut the ribbon is usually in front of a sign, door, wall or window that features your company name or logo.
Think about who will cut the ribbon and stand around you in the photo. Generally speaking we want all attendees (not taking a photo) to stand behind you and those you choose to be next to you to be in the pictures. Ribbons holders can be Ambassadors, city officials, employees, etc.
You may want to prepare a short speech for your guests (and those who will view this video on social media) before you cut the ribbon. This will promote you and your brand to community. There is no time limit, however, keeping it to under of about four minutes works well on social media.
Many businesses like to provide refreshments and a tour after the ceremony, but this is completely up to you.
Typical Ribbon Cutting Event
Ribbon Cuttings are a combined In Person and Virtual Livestream Event (&/or recorded and uploaded) to Chamber Facebook, LinkedIn and YouTube pages.
Opening comments by the Chamber Representative
Brief words by City Official if present
Photo Opportunity, then 3 Count and the Ribbon is cut!
Networking/Social Time/Refreshments
Out of respect for the busy schedule of your attendees, it is important to get the Ribbon Cutting started on time. Those able will then stay around for refreshments and a possible tour of your business facility, should you choose to provide them.